As usual, every newcomer has some challenges fitting in any group. Some can survive, fit in and at times gain popularity. Those who are not lucky disappear into thin air, and their story fades, as they do not leave any mark whatsoever to talk about their presence. This is the story of the Infinix smartphone in Kenya. It came, conquered and displaced phones that were already ground rooted in the market.
The Infinix brand has gained so much popularity in Kenya that it has now become a household name, and a must have for every Kenyan that loves technology. One thing that I like about this phone is the fact that there is a release of a new brand in the market now and then. In most cases, the phones released are better than the previous ones.
If you are someone that is into smartphones and want to keep up with the latest ones in the market, the Infinix phone is what you should look at now. It is a marathon to get the best of the best. Let us take a look at the latest and most trending Infinix phones in Kenya so that the next time you need to buy one you will be informed.
Trending Infinix phones
Infinix Zero 3 X 552
This phone is now the talk of the town. It's the phone that is on the wish list of individuals who love being smart and with a classy, smartphone on their name. The camera is just out of this world, with a 20.7 back camera and a 5.0 selfie camera. This camera is on an entirely different level making Infinix Zero 3 the phone for the occasion. It records moments in the clearest way that is at the equivalent level with some of the good cameras in town. Photos produced by this phone are cool and very clear under low lighting.
Tired of your old phone taking too long to load apps, and at times hanging in the middle of your gaming experience? Infinix Zero 3 is the answer to this problem. With a 3 GB RAM, it supports multiple activities on the phone, and one can now experience the feeling of having a phone that does not slow you down because of the processor.
Such a phone will most likely need a battery that is capable of handling all activities that it carries out; Infinix Zero 3 has not disappointed. It is because of the 3030 mAh battery that it comes with. It has the option of turning on the low power mode to extend the battery life of the phone. I would think that this is the ideal phone that every Kenyan would need.
Infinix Zero 2 X 509
In love with class and style? Infinix Zero 2 is slimmer and lighter giving you an executive look that demands attention. It is the kind of phone that does not make you feel like you are carrying luggage with you. In fact, you will remember that you have it when receiving, or you are making a phone call. The screen of this phone is tougher and better. You can now forget about scratched screens that make your phone look like it is a year old. With the gorilla screen Infinix, zero 2 will stay as good as new for a very long time.
The display of this phone is such that it makes whatever is on your screen look so real and gives you a natural feel of whatever is on the screen. The camera has not also disappointed; the coolest thing about this camera is the fact that it can take images by the mere waving of your hand.  This tells me that the Infinix brand is getting better by the day. Kenyans are the perfect lovers of speed, and this phone does not let you down its has a speed that can keep the phone on various activities without constant hanging.
Infinix  X 600Note 2
This is now the ideal smartphone for any Kenyan user, and it caters for people who are in constant disappointment about the issue of electricity failure. What is the point of having a smartphone, which you limit the usage of some apps to keep it from going off? With Infinix Note 2, you can worry no more as this issue has been sorted out. This cell phone comes with a 4000mAh battery that can keep you going for a very long time with the freedom to do whatever you may want to do with your phone. After all, no one wants to stay near the socket all the time.
It has a 5.9-inch screen, with a clear display that makes this phone simply amazing to use. The dream phone is suitable for all the Infinix maniacs.
Infinix Hot 2 X 510
This phone is quite simple and elegant. To start with, it comes with a 5.5-inch display. This is perfect and fits in the palm of your hands and your pocket that you do not always need to carry a bag around for putting it. Infinix Hot 2 boasts of an excellent display that is perfect for users who are into gaming and video experiences.
This phone runs on lollipop, which is the latest Android operating system. It has the package that enables you keep your phone on ultra power mode and can extend your battery life for very long hours. Something else that cannot be ignored is the fact that Infinix Hot 2 X 510 has an internal memory of 16GB. In Kenya, buying an external memory card of low storage as 4GB is quite expensive. This phone offers a budgetary solution to the people. The storage is enough for you to save all your data without having to delete some data to save new data.
Infinix Hot Note X551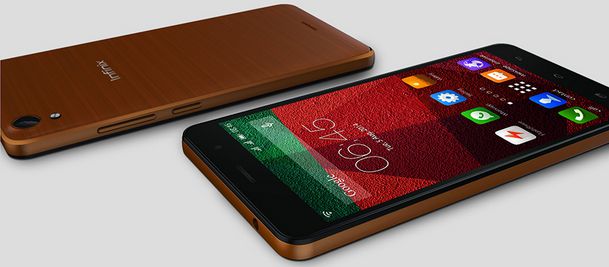 Ever heard of a dream come true?  This is the phone that will make the dream that you have been having on smartphones come to reality. It combines the best of the very best in a phone. The battery has a capacity that can keep you going for two days while you are still on. What other smartphone does that?
The Hot Note is slim and very light; you will not even notice that you are carrying a phone. If you are tired of having system crashes, this darling of a phone will not disappoint you. It has a capability that allows you to carry out different tasks including gaming without any hitches. It will let you switch between tasks without taking much of your time loading.
Something else that I cannot fail to talk about is the colors that this phone comes in. Id says that the colors portray class and are amazing to behold. If you are in need of something that will not give you unnecessary attention and something that will make you be in your league this is probably where you should look at.
Infinix Hot 3 X553
If you are the geek that knows all about processors, I think that this phone will work well with you. It has a better and a faster processor than the preceding Infinix Hot 3. I can guarantee you that this phone will give you the speed of a rocket flying to the moon. The phone offers you the best internet connectivity as it is 4G enabled. Every Kenyan will want this experience especially when they want to conduct video calls or even stream live videos. This is the best smartphone for Kenyans that are young and want to get everything in the palm of their hands.
Conclusion
Kenya has been the hub of the most recent technology when it comes to smartphones. With the Infinix phone gaining popularity in the Kenyan market, no one wants to be left behind. As I always say, having a smartphone is one thing and having the most efficient smartphone is another thing. The race to keep up to date with this technology has now been made available by the Infinix phones.
There is a release of a brand-new Infinix phone in the market now and then. The prices do not also disappoint as this phones come at prices that are pocket-friendly. No one has the reason to complain that they cannot be able to afford a smartphone.
The upcoming phones come in various variations plus few adjustments made to them, but this has never made the Infinix phone a complicated gadget to use. It comes in advanced models, which retain the simplicity that a user would ask for. I can never be too sure about many things, but I am confident that people who are in love with the Infinix phone will never be disappointed, not at any time.